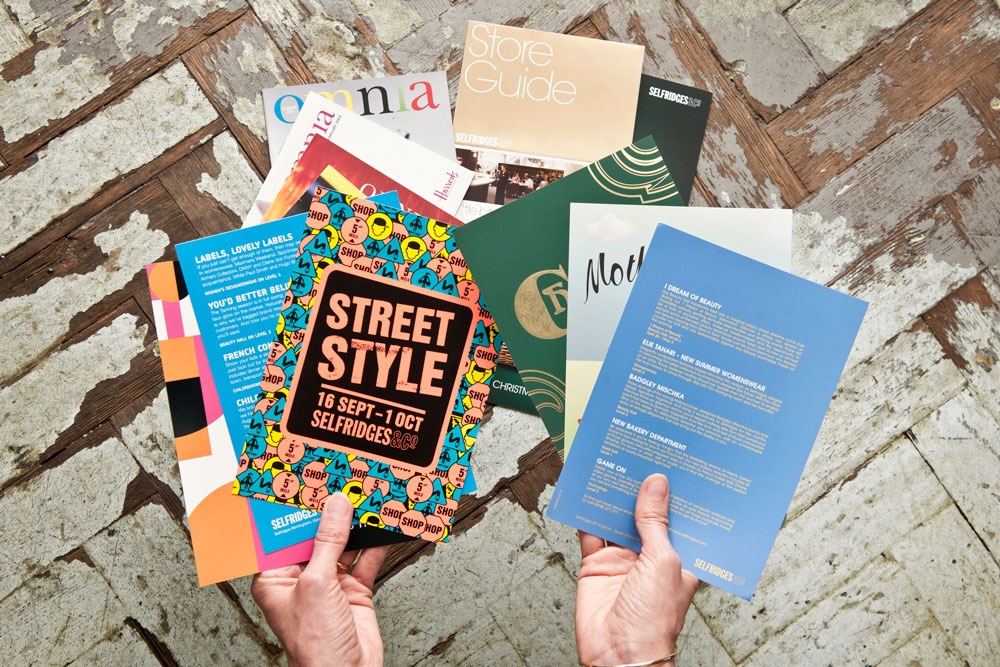 Selfridges is the household name that brings funky luxury with a high-street vibe. What they needed was a copywriter able to share why Selfridges is the hottest ticket in town across a broad asset range. Creating a series of customer engagement materials and issues of their inhouse employee magazine over several months was a fantastically varied assignment.
Brochures, digital content and Customer Relationship Marketing (CRM) were among the creative to entice customers to shop instore and online. Among them, was the snappy and mouth-wateringly delicious text crafted for their Christmas Hamper brochure. Identifying what made each hamper special inspired its brochure description and its name. Such projects are a great study of how to write very similar things in a variety of ways. Each brochure entry had to be unique, with repetition kept to a minimum.
As the creative for Selfridges' quarterly staff magazine it was the time to allow the people behind the store to shine. The brief: to interview staff from across the organisation on their careers and successes, and balance this with product stories and company news. A privilege to explore the company from every angle and create text with the flow of a newspaper supplement that remained true to Selfridges' brand.
Rachel is quick to understand the brief and find the angle. She is self-sufficient in contacting and interviewing her sources and checking accuracy, and always produces snappy, engaging copy – from news-in-brief to meaty features – in a variety of styles."

Michael Keep, Selfridges