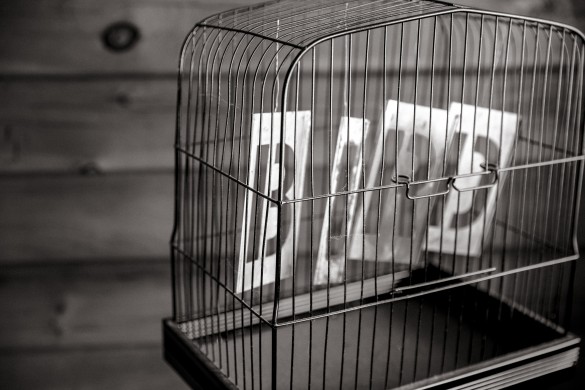 Successful content migration can be yours
November 17 2021
Content migration – if you're planning a new website or are already full steam ahead with a new build have you thought enough about it? To be honest, if you're just moving content from one website to another without assessing its usefulness and optimisation potential first then you are seriously wasting your time.
Let's face it… you wouldn't cram a new wardrobe with all your old clothes without going through them first. There's bound to be some that just aren't you any more, old favourites that have seriously gone out of fashion and others that don't appreciate how you look today. Clothes you assess and cull; your online content should be just the same.
Know where everything is
Any size website, and particularly large ones, need to know the content they hold as part of any migration so carry out an audit before launching your new site. The audit will help you assess the quality of your existing content and whether there is a need for it on your new website.
And don't be put off by the word 'audit'. Use the term quality check if you feel happier with it. If you think of the time and money you're setting aside for your new website it's surely worth having some idea what you're filling it up with – particularly when optimised content is so important to your online presence.
An audit will also help with the business goals rationale of your new site. For example, if part of your content migration is to re-purpose your website as more customer focused you'll want to know about all the pages that layout internal structures and staff protocols. Know where they are and you can start making decisions about where they should be positioned in the future? Do they even have a role on your new site? Perhaps the staff intranet or the trash can is going to be the best place for them after all.
Here's how to audit your content
Set out a spreadsheet with columns for page URL, page name and an explanation of what the content is about. Also, have a column where you can give a quick impression of the quality or purpose of the content on that page. Your comments should cover topics such as how relevant the content is going to be to the new website; is it still topical in its current state or does it need refreshing, are any images or case studies out of date or no longer relevant.
Make a decision there and then about whether the content is worth holding on to and you'll start to get a sense of the scale of work involved to move the content around.
Green for stay, red for go
Create an easy to interpret system in your audit document to show what content is staying and what can be deleted. I find a traffic light system can be very effective; use green to show it's content worth migrating, amber for text that needs some updating or attention before it can be reused and red for the redundant – content destined for the bin or not suitable for your new site.
Try to repurpose content if you can. For example, you may have a login area on your new website for signed up customers and the 'red' content may fit just perfectly there.
Don't cull too heavily
I'm all for keeping websites streamlined but make sure you find a new home for existing content whenever you can. You've invested time in this content and if it's well optimised content then it's already working for you. You may just need to add in some new details or refresh a picture or two to make it spring to life.
Here are just some first thoughts about how to migrate content. If you're ready to move onto the next stage, here's a blog post on The importance of content auditing in SEO, I found on the Rippleffect website by SEO Manager, Michelle Williams. She lays out some other key technical considerations you should think of when auditing your content.
Happy migrating!!